Are You Looking for
Voiceover Training?
Don't know how to start?
Who to learn from?
You can receive voiceover training from a Guinness World Record holder…
Steve Blum!
ALREADY KNOW YOU

WANT TO BE A STUDENT

?
Learn techniques! Flexible voiceover training with 40+ recorded classes.
Live classes happen every month
!
PLUS

Special 

Introductory Offers
are available
here
See what others have to say about learning Voice Over from a Pro:
I've learned how my voice is unique and what sets me apart. Since being with Blumvox Studios I've booked several voice-over gigs.
Steve's given us a breadth of knowledge in the webinars that have helped me understand what it's going to require to be competitive in this industry.
The biggest tool I've learned is self confidence. Steve above all else just teaches you to be confident in yourself.
I could tell Steve was a great teacher and that he truly cares about his students growing; not just as voice actors, but as human beings.
One of the biggest things I've gotten from my Blumvox Studios membership is being more knowledgeable in my voice and knowing how the industry works.
Best known as Spike from Cowboy Bebop, Zeb from Star Wars Rebels, Wolverine from X-Men Cartoons & Games, Starscream from Transformers Prime, Tank Dempsey from Call of Duty, Grunt from Mass Effect, Subzero and others from Mortal Kombat X and 11, Amon from Avatar: The Legend of Korra, Shoe and Sparky from the Boxtrolls feature film & thousands of other beloved characters from shows, games, commercials and movies like Bumblebee, Solo, Rogue One, Incredibles 2 and Shazam. His huge vocal range has made him one of the most sought after voice actors on Earth. He even holds the current Guinness World Record for most voices in video games and has since 2012!  Steve Blum has also been the Voice of T.O.M. the robotic Promo host from Toonami (on Adult Swim) since 2000, and a pro-Voice Actor for over 30 years.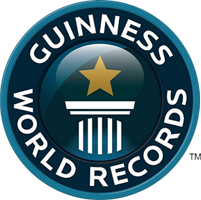 Steve Blum
Guinness World Record Holder:

Most Prolific Video Game Voice Actor