About Steve Blum
Steve Blum is a voice actor with a career spanning 30 years and the Guinness World Record Holder for most voices in video games…
About Blumvox Studios
For the past few years, Steve has put his vast array of experience and insight into Blumvox Studios, the online hub for his voiceover classes.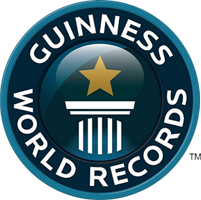 Steve Blum
Guinness World Record Holder:

Most Prolific Video Game
Voice Actor
Everyone's journey is different. Joining this community was the best thing I've ever done for my career. The lessons learned are more than just in voiceacting. I've become a better actor, a better student and dare I say, a better man. Steve has taught me how to live with an attitude of gratitude on a whole new level and that is the single greatest attribute of my career. it has opened more doors for me than any other aspect of my journey. It was literally like turning on a light switch and that can't be measured. As everyone has so elegantly stated, you gotta put in the work, you have to treat this seriously and with love and care. This is just one piece of a much larger puzzle.
…the best thing about Steve and the Blumvox team is that they are simply really amazing caring people that GENUINELY want to help people succeed—not just as voice actors, but as humans … just living life with joy. Steve has been one of the best acting mentors I've had, not simply because of his 30+ years of knowledge and wisdom as a prolific voice actor, but because of his kind generous spirit to make me (and all his students really) feel like there is room for me in this industry, that I have something unique to offer, and that I am enough.
Steve's online classes are simply awesome. They are extremely informative and helpful in not only VO work but other aspects of the business as well. I really enjoy classes that have exercises for me to perform, as well as Steve's classes that focus on the marketing aspect of the business such as websites, and self image. Many people don't tend to share the importance of that. I'm really glad Steve covers that and more!
Not only does Steve truly care for every one of his students, he puts the time and energy in to make sure each one of his classes is just as informative as the previous. Outside of Steve, the Blumvox staff makes sure to keep the operation running smoothly, and personally makes sure to help with an issues that may come up.
A truly amazing team and product.
For the past few years, Steve has put his vast array of experience and insight into Blumvox Studios, the online hub for his voiceover classes. Blumvox Studios has become one of THE most valuable resources online for anyone wanting to break into and thrive in the voiceover industry. With over 40 classes now in the archives and available to students all over the world, Steve also teaches live with other celebrity actors every month. Special Guest Teachers have included: Bob Bergen (Porky Pig), Dee Bradley Baker (American Dad), Charlie Adler (Cow & Chicken), Eliza Jane Schneider (South Park), Rob Paulsen (Animaniacs). This FREE Masterclass will help you decide if Voice Acting is really for you, and how to get started in this fun and exciting industry!
Steve Blum is a voice actor with a career spanning 30 years and the Guinness World Record Holder for most voices in video games. He is the Voice of T.O.M. from Toonami, Spike from Cowboy Bebop, Zeb from Star Wars Rebels, Wolverine from X-Men Cartoons & Games, Starscream from Transformers Prime, Tank Dempsey from Call of Duty, Grunt from Mass Effect, Amon from The Legend of Korra, Shoe and Sparky from The Boxtrolls & thousands more.