Free Voiceover Mini Masterclass with Steve Blum!
About Steve Blum
Steve Blum is a voice actor with a career spanning 30 years and the Guinness World Record Holder for most voices in video games…
About Blumvox Studios
For the past few years, Steve has put his vast array of experience and insight into Blumvox Studios, the online hub for his voiceover classes.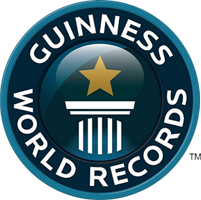 Steve Blum
Guinness World Record Holder:

Most Prolific Video Game
Voice Actor
One reason why I really enjoy Steve's online classes is because his lessons apply to more than just VO. His lessons are universal. They apply to life.
Right off the bat, I gathered valuable information relating to what I didn't know I needed to know and what I wanted to know. Thank-you Steve for being such an amazing voice actor and teaching and taking the time to share all of this!
With your classes I can now see a solid future in the voice acting industry and it wouldn't have been possible without you. I was very unsure about continuing with voice acting before working with you and I couldn't have wished for a better coach. I really, truly can't thank you enough for instilling in me the confidence and knowledge and for helping me to hone my skills to make this career a reality.