Downloadable Classes
with Steve Blum
Downloadable Classes
with Steve Blum
Downloadable Classes
with Steve Blum
Due to an overwhelming number of requests from fans all around the world, Steve has created a series of voiceover classes for those who want to study Voice Acting and take their career (and their life) to the next level!
This unique series reflects Steve's own organic approach and is taught via pre-recorded classes, right from his studio!
---
Pre-Recorded Class Packages
Each package includes six pre-recorded classes, follow-up videos for questions that weren't answered within the class, and audio-only tracks so you can listen to classes on the go!
---
Volume One: "Whatcha Gotta Do To Find The Voice In You?"
Introduction To Voiceover
Making Friends With Your Voice
Building Confidence
Warm-Ups and Cool-Downs
Full Body Voiceover
Taking Care of Your Voice
Guided Meditation and Review
Volume Two: "Diggin' In- The Nitty Gritty of Voiceover"
Finding Your Unique Voice
What Sets You Apart?
Taking Rejection/Not Taking It Personally
Taking Direction (w/ guest teacher, animation voice director- Mary Elizabeth McGlynn)
Cold Reading (Parts One and Two)
Microphone Technique
Volume Three: "Building Your Toolbox and How To Use It!"
Building Characters
The Three F-Words: Failure Minus Fear Equals Freedom!
Studio Etiquette – How Not To Get Fired
Preparing for the Unexpected
Healthy Competition/Whose Role Is It Anyway?
Research and Preparation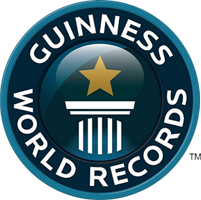 Steve Blum also holds the Guinness World Record for Most Prolific Voice Actor in Video Games.
In Steve Blum's Teaching Series Packages, you'll get six downloadable, pre-recorded, 1.5 hour classes, teaching you the art and business of voiceover.
Classes cover dozens of topics including:
Where to begin
Cold reading
Union vs Non-Union work
Making friends with your voice
Improvisation
Healthy competition
Building confidence
Dialects
Voiceover equipment
Who's role is it, anyway?
Impressions
The importance of gratitiude
Vocal care – before, during and after a session
Microphone technique
Vocal stress
Studio Etiquette
Creation of a demo reel
Breathing and breath control
Taking direction
Agents and representation
Warmups and Cooldowns
Accepting criticism
Increasing your value as an artist
Preparing for the unexpected in the studio
Protecting your instrument
Using life experience
Marketing yourself
Building Characters
Looking stupid and embracing it!
Characters vs Voices
Not taking it personally
Social Media
Importance of listening
Balancing your voice career and your life
Commercials, Narration and Promos
Performance anxiety
Creating a studio to go – record anywhere in the world
Acting for Anime vs video games vs original animation
Rising above rejection
The importance of taking risks
Failure IS success!
Your website
Finding YOUR voice! What sets you apart?
How to deal with ego – others and your own!
The convention circuit
How to get unstuck
The Business of Voiceover
Interaction with fans
Your purpose as an artist
Work Ethic
Fame, fortune and the love of it
Your duty as an artist
Researching characters
Respecting the Non-disclosure Agreement
Giving back
Remembering characters
In Steve Blum's Teaching Series Packages, you'll get six downloadable, pre-recorded, 1.5 hour classes, teaching you the art and business of voiceover.
Classes cover dozens of topics including:
Where to begin
Cold reading
Union vs Non-Union work
Making friends with your voice
Improvisation
Healthy competition
Building confidence
Dialects
Voiceover equipment
Who's role is it, anyway?
Impressions
The importance of gratitude
Vocal care – before, during and after a session
Microphone technique
Vocal stress
Studio Etiquette
Creation of a demo reel
Breathing and breath control
Taking direction
Agents and representation
Warmups and Cooldowns
Accepting criticism
Increasing your value as an artist
Preparing for the unexpected in the studio
Protecting your instrument
Using life experience
Marketing yourself
Building Characters
Looking stupid and embracing it!
Characters vs Voices
Not taking it personally
Social Media
Importance of listening
Balancing your voice career and your life
Commercials, Narration and Promos
Performance anxiety
Creating a studio to go – record anywhere in the world
Acting for Anime vs video games vs original animation
Rising above rejection
The importance of taking risks
Failure IS success!
Your website
Finding YOUR voice! What sets you apart?
How to deal with ego – others and your own!
The convention circuit
How to get unstuck
The Business of Voiceover
Interaction with fans
Your purpose as an artist
Work Ethic
Fame, fortune and the love of it
Your duty as an artist
Researching characters
Respecting the Non-disclosure Agreement
Giving back
Remembering characters